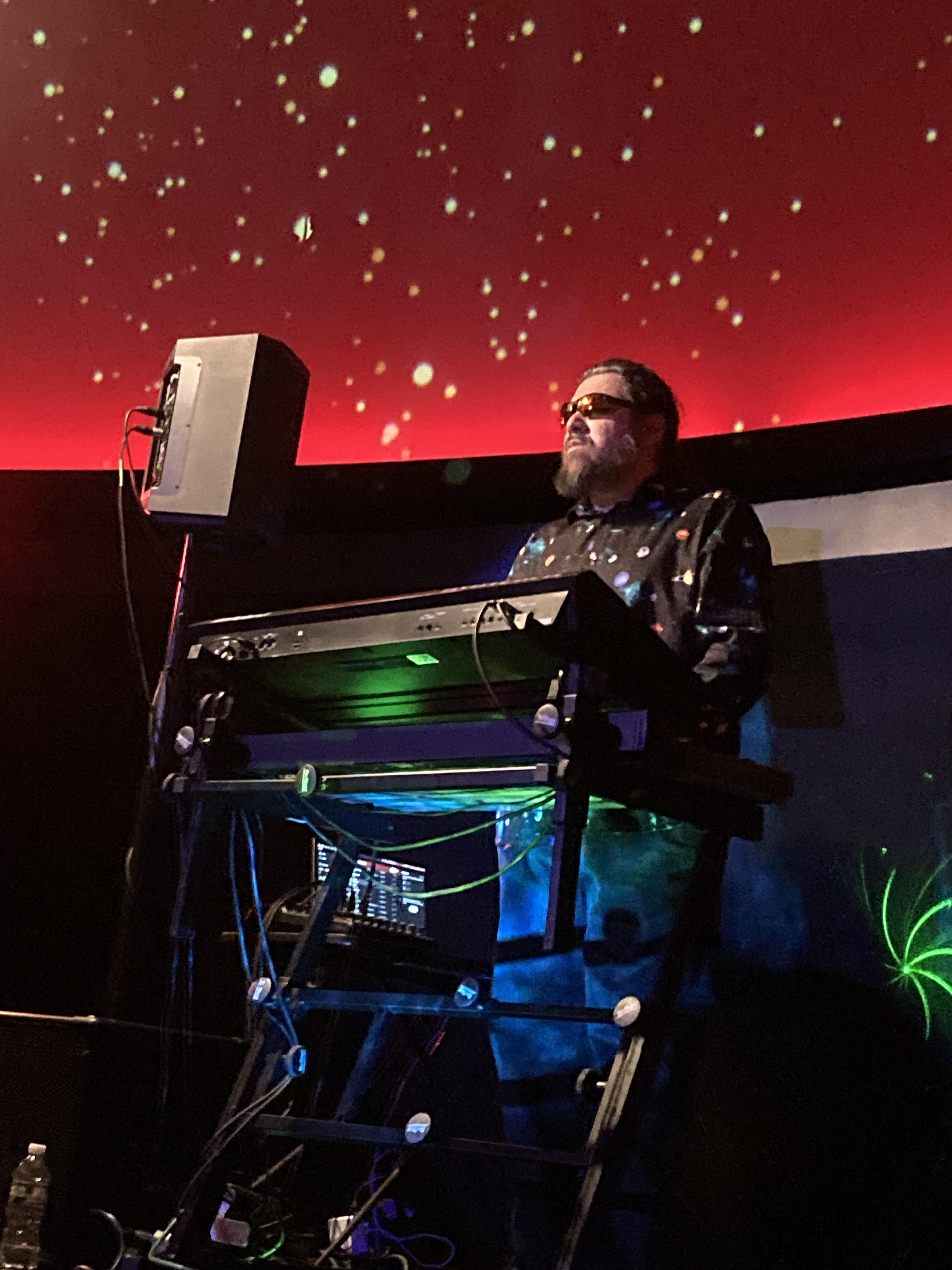 On Saturday May 20, 2023, I had the honored privilege of performing at the Vanderbilt Reichert planetarium, one of America's best planetariums in the country. I did an hour set of some of the best songs of synthesizer music, featuring tracks from my latest hit album, Astronomia, Electronic Dreams, and a few covers from legendary Electronic music pioneer, Jean-Michel Jarre, that were suited for the space-themed vibe. Accompanying the music was an assortment of some of the best multimedia effects the planetarium has to offer including but not limited to: stunning 360 degree full-dome video 3D visuals, mesmerizing lasers with a haze of fog as well as powerful 5.1 digital surround sound. It was a lot of fun and a success as the audience loved it! We will certainly do this again in the near future! (hopefully with better video quality). 

What a rush! An hour-long set that went by so quicky and was full of energy and excitement from the start. I was a bit nervous before showtime but was totally in my element as soon as I hit the stage and performed some of the best selections from my two synth-oriented albums as well as a few covers that I mentioned above. This was a lot of fun and I can't wait to do it again sometime in the near future!
Special thanks to: Dave Bush (director of the planetarium) and Vanderbilt Museum for hosting this concert program and making a dream become a reality!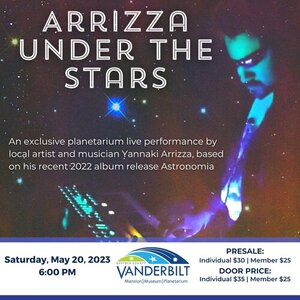 official promo poster
official trailer for "Arrizza - Under the Stars"